So...
Are you on Ship 1?
Did you make a solo alliance because you hate random alliance invites?
Did your old alliance just up and leave for FF14 and start game hopping?
Do you just want to play ngs in peace without rancid doomer vibes?
Want to play with someone who likes rig defense?
Do you hate alliances that talk about being "friendly" and then its just a ton of people that rag on each other?
well then look no further...
(or do, i'm not your boss)
Sand Bird
A PSO2:NGS Alliance
(very cool)
this alliance may be for you if
You're in a one-two person alliance and also want to actually get stuff from alliance shop
You like to hit things
You're relatively new to the game and want reasonable feedback
You want all my spreadsheets in one place
You want to see me ramble about sociopathic ngs math at 3am
You're one of the other two people on the server that played maiden&spell and mained sun priestess
this alliance may not be for you if
you want to do super high-end organized stuff (i am casual at heart)
your character has maxed thighs, hips, and uses balloon bosom or flesh colored sphere to unironically have gigantic and disproportionate boobs
you're somehow more arrogant than i am, which is saying a lot
you played maiden&spell and thought sunny was impossible to approach
why join an alliance with me?
pros
i actually like ngs
i still play pso2 sometimes (for weekly ranking stuff)
you are in an alliance with me
you can add another dead discord server to your hoard of emote servers
i hate voice channel spam since i know that overwhelms people
cons
i am extremely strict
you are in an alliance with me
you will basically never see voice channel activity
you are adding another dead discord server to your hoard of emote servers
interested?
if you are interested you can either contact me ingame (PID Mille Marteaux) or shout at me on twitter (@mille_pso2) which is where i assume you got this page from
i am currently, and for the forseeable future, going to be the only person with any leadership/invite/kick permissions in this alliance so there won't be any room for those bullshit-ass power struggles that happen in public alliances sometimes. i also have every right to deny entry or kick you for basically any reason (such as disliking your vibes) but if i kick you you are free to ask why i did so and i will tell you. but be careful
the server invite link if you don't want to wait on me on twitter or ngs though is here...
but there is a purgatory waiting room channel because that's just how i run things so do wait warmly
faq
"but are the discord emotes good?"
you tell me

"is that an animated zanverse petpat emote?"
yes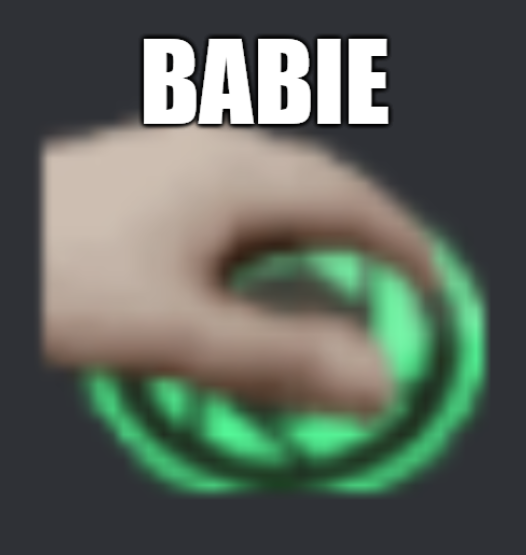 "what about a bot that generates random ngs content prompts?"
sure (also available on @ngstargetbot@botsin.space)